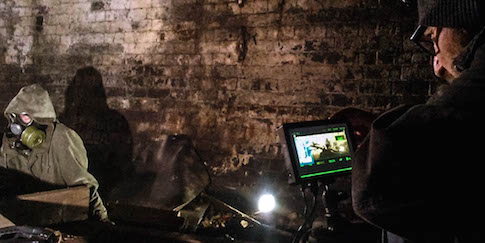 JUST ANOTHER DAY AT THE OFFICE
Me & 1st AD Deadly Dave on location in an abandoned rail tunnel shooting a camera test for the GAMMA Indiegogo crowdfunding campaign trailer. The location is a 2km hike from the car, mostly in complete darkness over rough terrain. It doesn't sound like much of a mission, but the average workout for me and Dave these days is a night at the pub.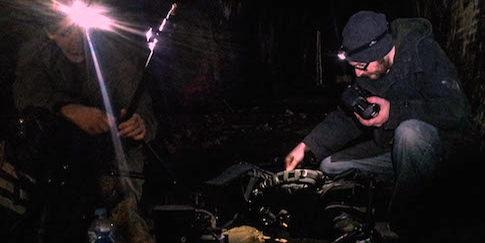 We lugged all the gear for the shoot in two F-stop mountain series packs: 5D Mk3, A7s, 5 Leica-r lenses, smallHD AC7, Ronin-M gimbal, 12V fogger, 4 LEDs, 3 stands. Around 20kg of gear all up. Going light is one of the keys to indie filmmaking self-sufficiency. We're shooting GAMMA in some very cool locations like abandoned bunkers and industrial sites, and remote alpine backcountry where excess weight puts a strain on the back and the budget.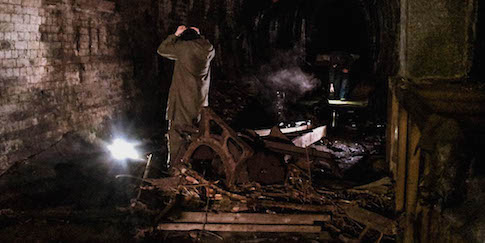 Collaboration with online indie film communities pushing bleeding edge tech beyond the point the corporations can or want to is a big part of what makes shooting GAMMA on a very low budget possible. I'm shooting GAMMA on a 5D mk3 with Magic Lantern. The IQ of the 14bit digital negatives rivals that of much bigger and pricier cameras. The 5D's minimal weight and great low light ability means lighter support gear, lighting, and a smaller crew.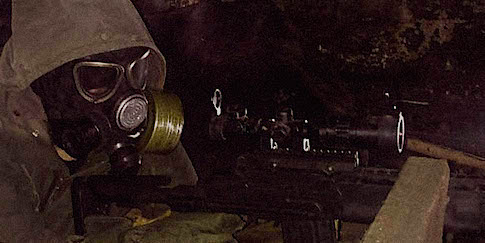 Low cost tech, crowdfunding, & social media empowers filmmakers to break free from the shackles of the mind-numbing profit driven establishment model, avoid any Imperial entanglements, and make righteous films that challenge the status quo.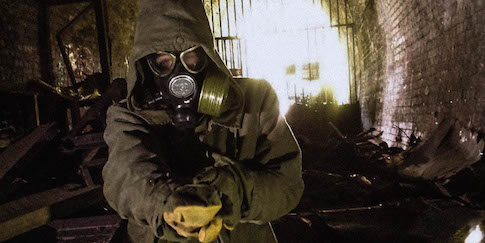 One of the great joys of filmmaking is random shit can and will happen no matter how well you plan to avoid it. Hiking out of the tunnel Dave took a bit of a tumble and fell into a crevasse. I found him face down wedged in a hole about two feet deep. I had to lift him out by the straps on his pack. Lulz! No major damage done besides a sore wrist and a bruised ego. I don't give up easily, but if cancer couldn't kill him what hope do I have?